Top 18 SEO Link Building Techniques That Work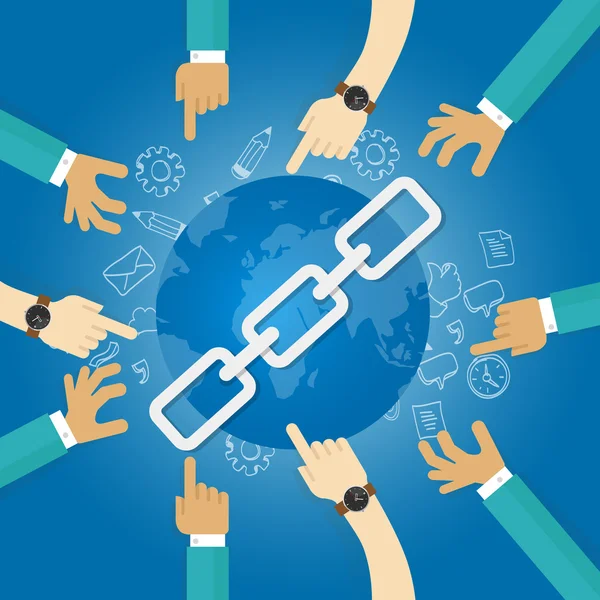 Make use of these tried-and-tested SEO link building techniques to build links that will boost your SEO rankings.
Here are the Different SEO link building Techniques:
The key to success in SEO is how many links point to your site, and where they originate from. Your domain's authority is contingent on these indicators, but you shouldn't start building links without restraint. Instead of using guest posts–custom-written content for external publications containing relevant information– an informative link pointing back to your domain.
It's difficult to be featured as an author of guest posts until you've earned some credibility. One of the most effective ways to start creating links by guest posting is to post on websites relevant to your field, for example, forums or news sites for your niche.
1. Guest posts on sites with higher authority.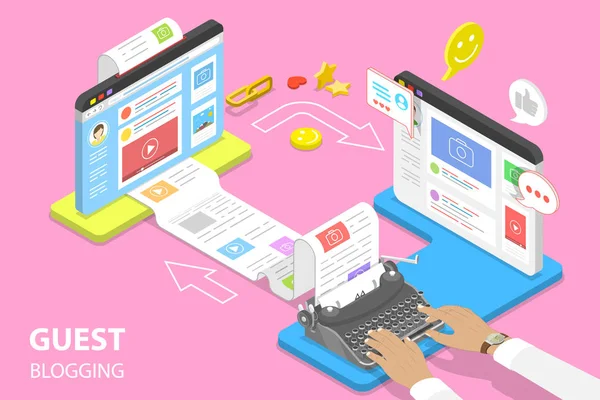 As you build up expertise, respect and followers in your area, you'll eventually be looking to upgrade to more authoritative publications, which will give you greater visibility and influence. Niche sites offer numerous opportunities to write relevant content, however, their ratings for authority tend to be at the lower end of the ranking. Instead, you should begin pitching to the major players in the country that have thousands of people daily. It's tough to penetrate these websites because they have very high standards to keep. Still, one link from a reputable source can justifiably justify your efforts.
2. Diversify your inbound link profile.
Although it's great to be an occasional columnist or guest contributor for a relevant publication, you'll notice decreasing returns from the worth of every new link that you receive from the publication. There's no need for at least three hyperlinks from a single publication from an SEO viewpoint (though there are some advantages to having more links if they drive the traffic to your website through referrals!).
This is why it's a great idea to search for new publications sources to broaden links on your profile.
3. Link to critical pages.
Certain pages on Off-page resources can gain higher authority than others. For instance, being mentioned by the website's editor is an impressive accomplishment and you'll gain significant credibility. You can receive even more SEO value and "link juice" if you're included on the "Partners" page, or when you have an entire website dedicated entirely to your company's brand. Making links on more popular important websites will help you get more PageRank flow from every connection you make.
4. Make sure you are focusing your links' inbound links to the most important pages.
"Authority" exists at both the page and domain level. A link that points to a specific webpage on your site can be attributed credibility to the domain in general; however, it will also be passed to the particular page. Suppose you're looking to get more traffic for a specific page on your website, in that case, it is possible to use this advantage to benefit by redirecting some of your links towards the particular page.
For instance, if you have a product or service with a higher return on investment or a high conversion rate, you can concentrate your SEO efforts on that particular product or service by creating additional links to the page's URL on your site. If you use this strategy often, however, it could look strange to Google so make sure you are sure to mix it up a lot.
5. Use the appropriate anchor text.
Anchor text– the text used to display the hyperlink embedded to your site – was an enormous deal. Before Google's algorithm was implemented in 2011 (and after that, Google's algorithm, which was launched in 2012), manipulation of anchor text was commonplace because it performed so well. In the past, to make the most from your hyperlink, you'd incorporate at least one keyword into the anchor text. In the present, this can technically be useful, however, to a lesser extent. Besides this, it's the most effective method Google can detect link spam, and I recommend you avoid the practice entirely.
Linking to sites with unnatural anchor texts (such as anchor text with keywords in the text) is the most effective method for Google to detect manipulating the rank of your site and could quickly lead to a devastating penalty that is very difficult to get back. It's much more crucial to ensure the anchor text is natural within its context. They're trained to spot manipulative anchor texts, and if they spot something that's suspicious, they can or refuse to publish your article, or remove the link, or choose not to collaborate with you in any way.
6. Strategically use the no follow tag.
If you're regularly guest posting, you'll realize that guest posting offers numerous benefits unrelated to SEO. These include the ability to pass referral traffic and increase your reputation and brand recognition. If you're considering doing more guest posts but don't want to send links back to your website for fear of being accused of trading link exchanges, use the "nofollow" tag, which tells Google not to consider the link as a means to establish authority. It is also possible to use the nofollow tag on your website, to link to other sources without Google connecting you to these sources.
7. Consider link velocity.
The amount at which a piece of material or page gains link traffic over time, is known in the context of "link velocity." For instance, the typical linking velocity for a piece that stands out will be high initially as links flood in, and the average speed after a few days, then the slight decrease in links as the content ages.
Suppose your content isn't able to show an inbound link speed. In that case, Google is less likely to judge it as a "trending" or "timely popular" piece, making it less inclined to position it higher in the search results. The result is that you must promote your content as much as you can after publication to ensure it earns the most links and as fast – as is possible.
8. You can cite yourself in Wikipedia.
Wikipedia is an authoritative source and gaining an article on Wikipedia could be an enormous boost to your SEO. Wikipedia is also accessible to editing by the public which means you can link yourself whenever you feel it's appropriate. Remember that Wikipedia's community has a strict stance on their responsibility. If your link isn't essential, it's most likely to be taken down.
9. Find and remove "bad links" in your profile.
Suppose you've ever constructed hyperlinks or hired a firm to create hyperlinks for your site that are considered unnatural or suspicious. In that case, these links could prevent you from advancing in the search engine rankings. The algorithmic detection of unnatural links is analyzed by Google If there are too many of them could result in a penalty to your order. This is why it's an excellent idea to regularly review your link profile and look to find any "bad" links.
You can utilize Google Search Console (Search Traffic a Links to Your Website) to download the backlinks that point to your website. You can then examine them with tools such as Screaming Frog and Scrapebox. If you discover a fraudulent and/or suspicious hyperlink, at first attempt to get rid of it yourself. If you are not able to do so, you should contact the webmaster of the website and ask for its removal.
10. You can't take down links by yourself.
Sometimes, you'll hit the point where you cannot take down the link by hand or with the assistance of webmasters. In such cases, you can use the Google Disavow Tool. The option of disavowing links is only recommended after you've tried to get them removed (which is the best option) however it is an alternative that can be useful.
11. Eliminate link exchanges.
Google classifies link exchanges as a "scheme," or an intentional attempt to manipulate rankings. It is a "scheme" part of it occurs when two websites decide to link reciprocally to one another in order to improve the rankings of both sites. If you've participated in linking exchanges, either take out the links on both sides or apply the "nofollow" tag to one or both. Suppose Google suspects that you are engaging with link exchanges in an approach that it considers excessively manipulative. In that case, it'll either revoke the validity of the links or, even more damagingly, penalize your site with a ranking penalty.
12. Profit from competitor's link to win.
Utilizing a tool such as Open Site Explorer, Ahrefs, SEMRush or SpyFu, you can examine the link profiles of your competition to determine which websites they're having content published on, the amount of authority they're receiving, and what kind of content is being published. Chances are that if they're doing it then you can as well. It's not recommended to copy an entire competitor's approach; however, you could use this as a source of research as well as a learning instrument to help you develop your approach to strategic planning.
13. Correct mistakes within local citations.
Local Citations do not constitute "links" per se, however they're an essential aspect of the way Google assesses your authority, particularly when it comes to the local SEO. In general, they are the instances of your company's information being listed on popular third-party sources including local directories and review websites. Google utilizes this data to provide insight into local businesses and how your listing could influence your exposure. To begin, you'll need to find and fix any mistakes you discover in your current local hyperlink and citations and ensure that your address, name of your business, and phone number are all correct at the very least.
14. Create New local references.
As with hyperlinks, local citations aren't always a matter of quantity. However, having more citations in more different places will help you gain more credibility, as well as giving you more exposure in other media. Make the effort to create new local citations with directories and review websites where your company isn't prominently featured. You may be shocked to know that some guides are more reliable than other guides, and they are regularly updated. Therefore, be aware of this when searching for new sites to boost your company's credibility. In the majority of platforms, the procedure for submitting is simple and easy, and they're paid to provide the best information.
15. Support local reviewers.
Many of these review sites for local businesses have reviews you can get from your customers. The more reviews you've received and the more favorable those ones are, the better your chances of ranking in Google results for local searches, so you need to take actions to increase the number of positive reviews. You aren't able to buy or modify thoughts (if you make any changes, you'll be removed from the site). However, you are able to make your presence on Yelp as well as other review sites prominent by placing their logos on your premises. Additionally, you can leave comments on reviews that are positive to reinforce the studies and to thank their authors. You can also contact the reviewers who are not happy to rectify any mistakes.
16. Create content that could become viral.
Instead of creating links by hand or deliberately using a computer program, you can take the method of attracting natural links through the quality of the content you create. This approach is less reliable, but it has a lot of potential, and if you are able to get the content you start to become viral, you can earn many thousands of links in just one step. Several things can enhance the "virality" of your piece by creating a lengthy and thorough piece and adding comedy and surprise, as well as giving it a head start through social media platforms, but it's also a matter of timing and luck.
17. Be sure to keep your efforts in check.
This isn't a method that will boost your rankings in search on its own, but it could increase the effectiveness of your local citations and link creating campaigns. As you begin to experience an initial surge of activity, it's easy to become exuberant and believe that you'll get more excellent, more rapid results if you create more links over a shorter time. However, creating links too quickly could be detrimental, as the process can decrease their quality; instead, you should gradually increase the quality in your link-building efforts. Make a plan and stick to it.
18. Find out more about your most-loved content.
Use Google Analytics and an equivalent platform to measure the success of your most popular content. What kinds of content appear to be most successful in generating referral traffic? Which external channels give the highest authority? What features in your breakout have helped you gain the most links? Discover the qualities that helped you achieve these results and incorporate them in every day efforts.
Contact D'Marketing Agency to Boost Your Website Ranking
If you're looking for an SEO link-building agency, look no further than D'Marketing Agency. We help businesses achieve their goals through SEO techniques. Our SEO team of experts has more than years of experience in the industry. It is dedicated to helping businesses succeed online. We're happy to help you with everything you require regarding SEO, from social media strategies to on-page optimization and link building.
Don't waste another minute without getting started! Contact D'Marketing Agency today!