Top 10 Facebook Ads Tips for Beginners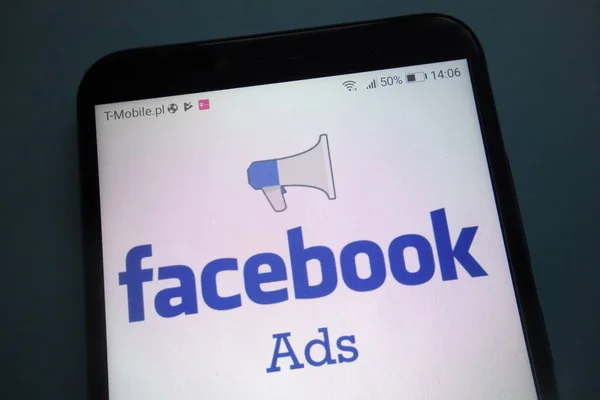 Using Facebook ads to market your business can be a scary thought if you're new to digital marketing, but don't let the fear get in the way of success! This guide will teach you the top 10 Facebook ads tips for beginners, which will help you create and execute effective and profitable campaigns that turn leads into customers and keep them coming back.
1) Double-check your targeting
Once you've decided on your target audience, double-check your targeting. Your ad will only be shown to people who fit your desired demographic as part of the basic Facebook ads tips. Since every brand's ideal customer is different, it's essential to make sure you don't waste your time and money reaching out to people who aren't interested in what you have to offer.
For example, suppose you own a sports equipment store that specializes in tennis gear. In that case, you probably want to avoid targeting people who are not tennis players. You can do so by ensuring your keywords are specific enough that non-tennis players won't trigger an ad from you.
2) Save money with free tools
Start by creating a free account with Facebook. Next, open up your Business Manager from your Page to set up a custom audience and analyze what you can do to save money. You can use free tools like TabSite and Bitly to create branded links that track ads, monitor campaign statistics, and boost click-through rates. If you're starting small, keep it simple: Limit yourself to two or three ad sets—one for each of your primary marketing goals—and one or two objectives per ad set.
For example, if you want to test whether Facebook ads can drive more foot traffic to your brick-and-mortar store, target people who live within 15 miles of your location. Then craft an image-based ad with a limited number of words; images are typically less expensive than video and other types of content because they perform better in engagement.
3) Test with small budgets
When just starting with Facebook ads, spending a lot of money is unnecessary. There are plenty of ways to test your audience, ads and landing pages without breaking your budget. Try testing these variables: 
Call-to-action
Headline 
Image 
Ad copy 
Targeting 
Ad placement 
Landing page and then evaluate which combination converts best. 
Sometimes, you might find that only one or two things in your ad formula are working well; other times, you might discover that several elements need work.
It's always important to test new ads before running them at full scale. You can use manual bidding on a small budget to get your message and audience right before ramping up spending and testing across multiple channels like placements, headlines and targeting. When deciding which parts of your Facebook ads should be tested, consider what is most important to achieving business objectives while meeting certain performance goals.
4) Optimize for conversion rate, not just clicks
When optimizing for clicks, your goal is to draw as many people as possible. But when you're optimizing for conversion rate, instead of looking at raw numbers, you need to look at percentages and this is one of the effective Facebook ads tips. To do that, divide your total number of conversions by your total number of impressions (impressions being how many times an ad is shown).
The higher that percentage is—and under a 1% is ideal—the better job you did with your campaign. #2: Don't just optimize for mobile: Many businesses will run their ads on desktop and mobile versions of Facebook. However, since mobile users have much shorter attention spans than desktop users, it might be worth splitting them up into two separate campaigns.
5) Use your data to make better decisions
You've invested time, money and resources into building an audience on Facebook. While you may have tried advertising before, there's likely room to improve your results—and it all starts with your data. By analyzing information from past campaigns, you can determine what kinds of ads tend to perform best (and worst) for you, as well as which audiences are most responsive to certain kinds of messages. With that knowledge, you can make smarter decisions about spending your ad budget in future campaigns.
6) Don't forget about the video!
Though it may seem that video is a more expensive option for your ads, there are often big-time benefits to using them. With customers now finding and watching more video than ever, you'll want to ensure your business has an ad that speaks to potential customers. To get started, turn on Facebook's automatic video detection so videos autoplay in the feed when users scroll by; with no extra cost for making these changes, it's well worth doing so. If you're interested in running video ads, consider using some of Facebook's auto-play features. By default, videos will play automatically as people scroll through their newsfeeds—and if they don't like what they see, they can just keep scrolling without missing out on anything else.
7) Follow up on every ad you create
Creating a sponsored ad isn't like buying a product online; you don't just place an order and forget about it. Creating, distributing, and analyzing Facebook ads is far more involved. Follow up on every ad you create to increase your chances of converting new customers. Set up a system to evaluate each ad after its run ends to learn from what works and what doesn't. How can I do that? Easy! It's all in the numbers. Facebook provides data in three areas: cost per click (CPC), cost per thousand impressions (CPM), and conversion rate.
8) Optimize your landing page
When setting up your ad, optimising your landing page is important. This means using language specific to what you're trying to sell and making sure that you have a clear call-to-action (the button or link on your landing page that tells people what to do). But be careful when making changes to your landing page because Google AdWords will try to re-optimize it based on what it thinks users want. Make sure to check out our guide on how to create a killer landing page if you need help with optimizing yours.
9) Create different ad sets with unique budgets, etc.
When you first start, you may be tempted to create a single ad set and blast it out to as many people as possible. However, that's not how Facebook advertising works! You should use different ad sets with unique targeting and budgets to effectively target your desired audience. So, let's say you sell running shoes—create an ad set specifically targeting women between ages 20-30 who live in Chicago with a budget of $500 a day.
10) Try out split testing to improve conversions even more.
Split testing is easy to get more out of your ad spend. Try a few different copy variations, a couple of image variations and different audience segments to see what combination generates you the most clicks and conversions. While you could use tools like Optimizely or Visual Website Optimizer to run your A/B tests, we recommend trying out Heyo's split testing tool instead. It's super easy to use and won't cost you anything. Plus, they offer free e-mail templates so that when someone converts on one of your ads, they automatically receive an e-mail sequence that will guide them through their next steps.
Contact D'Marketing Agency to help you boost your business through Facebook ads
D'Marketing Agency is your top choice for all things Marketing. Our Professional Team of Experts have years of experience in various marketing techniques including, but not limited to: Facebook Advertising, Google Adwords, Search Engine Optimization (SEO), Social Media Marketing and more.
D'Marketing Agency can help you reach your Business Goals through Digital Marketing campaigns tailored to meet your requirements and maximize your Return on Investment (ROI).