Technical SEO Guide: How It Affects Your Google Search Ranking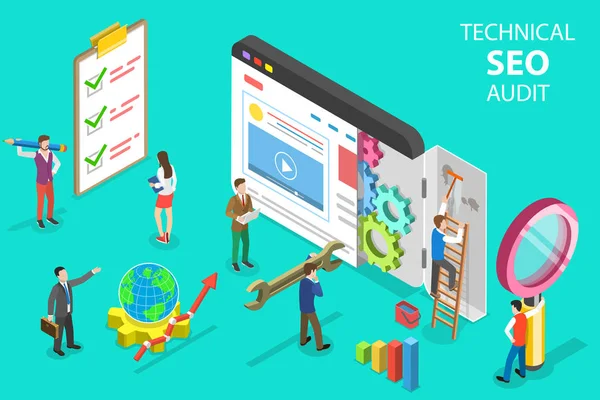 If you are a business owner, you may be wondering how technical SEO can improve your Google Search Ranking. This Technical SEO guide will give you technique that helps search engines to understand the content of your website. Without it, you won't be visible to your potential customers. Google crawlers are getting smarter, but they aren't perfect. Without technical SEO, Google's crawlers will not be able to determine the content of your website and thus, won't show your pages in search results.
Slow loading time
Your website's speed determines whether your site ranks well on Google. The time it takes for each page to download is measured in milliseconds or seconds. Google's page speed metrics take into account technical speed and the user's perception of how quickly the site loads. Google is not tolerant of websites that load slowly; instead, it rewards websites that load faster. If your site is slow, you may want to seek SEO help or contact D'Marketing Agency since we are an expert in boosting online presence for businesses through on-page SEO, off-page SEO and technical SEO methods.
Google recommends that websites should take less than three seconds to load. Users will leave a site if it takes too long to load. This is why Google has included speed as a ranking factor since 2010. Websites that do not make quick improvements will be penalized. Consider these tips if you're wondering how to speed up your site. Here are a few of the most crucial factors to consider. You should know that slow loading time affects your Google Search Ranking.
Regardless of your site's industry, a slow website will negatively affect the performance of your website. Slow loading times will increase bounce rates by almost 90%. A slower page will make it harder for users to find relevant content and result in less traffic. This is especially true for ecommerce websites where a slow checkout page will mean fewer sales. That's why paying attention to your website's loading time is important.
As you can see, slow loading time affects your Google Search Ranking. Google recommends that web pages load in three seconds or less. However, the average mobile page takes 22 seconds. Therefore, your website should load quickly; if your page doesn't, Google will penalize it. In addition to affecting your search engine ranking, your website's speed is crucial. Google is considering it an important ranking factor, and your website's speed is an essential part of that.
Internal linking
This is an integral part of your overall SEO strategy. It helps search engines understand the structure of your site and determine which pages to return. For example, a low-level page for a specific product may rank above the broader category page. Internal linking should emphasize the product page's relevance because users tend to click on more relevant results than the more expansive category pages.
Besides helping users navigate the site, internal links are essential for SEO. Without them, you'll have dead ends or orphan pages. Links will pass link equity from old content to new content. It also helps crawlers revive old content, as they try to re-index them. When the content on your site has internal links, it will be found by search engines and be listed at the top of SERPs.
If you want to optimize your website for search engine rankings:
Make sure your page titles contain your target keywords. Your title should be about 50-60 characters long and reflect the content of your web pages.
Avoid the practice of using duplicate content. This technique may lead to technical issues and will harm your Google search ranking.
Avoid the use of 301 redirects. While this method passes some link juice, it has poor functioning and no longer gives any link juice.

HTTPS
When you set up HTTPS on your website, your visitors will see that the page has an encrypted connection. Google has announced that HTTPS will affect rankings. Although this signal is light, it strongly correlates with higher-order on Google's first page. Understanding HTTPS's impact on SEO and your Google Search Ranking is essential. Keep these tips in mind when setting up HTTPS on your site.
According to the latest survey by Moz, switching to HTTPS will boost your Google Search Rankings by about 1%. This correlation may only be temporary, but it will grow stronger over time. HTTP Secure traffic is stripped of its referral data, so your analytics report will indicate that all traffic is direct. This can lead to duplicate content issues and negatively affect the user experience. If you're considering making the switch, talk to your web developer about the benefits and drawbacks of HTTPS.
A recent survey by GlobalSign found that 80% of users abandon a purchase if the connection isn't secure. Most users are worried about stealing their banking information or personal information. Therefore, it's essential to protect this information. While HTTPS is still not a significant factor in Google's algorithm, it does help your website's ranking. So, how does 
How HTTPS affect your Google Search Ranking?
In addition to improving your SEO, HTTPS offers additional benefits. In addition to better security, HTTPS also increases your rankings, but the benefits are not immediate. In addition to improved rankings, HTTPS has also been linked to higher traffic and lower bounce rates, which is excellent for the bottom line. But if your website's SEO is already struggling, HTTPS won't solve it. There is still much to be done.
Domain age
Until recently, you may have wondered if Domain Age affects your Google Search Ranking. However, that is no longer the case. The earliest your domain was registered and indexed in Google's database is still the most essential factor for your search ranking. That being said, Google has recently changed its policies to make domain age no longer be a ranking factor, and this has caused many people to wonder if there's anything to worry about.
Domain age is essential in search engine optimization, and Google uses this information to separate spammers from legitimate websites. Legitimate websites will have a long history and pay for their domains in advance. Likewise, quality content creators will register their territories for many years to avoid expiration. This is unlike spammers who are quick to jump from domain to domain. However, it is essential to understand how your domain age affects your search ranking.
In addition to having more content and backlinks, old domains generally rank higher in Google. This is because more senior sites have typically more backlinks and other signals than new ones, but it is not the only factor in search engine optimization. The best domains have better content and a better user experience. Therefore, it is important to ensure your domain is not more than five years old. So, how does Domain Age affect your Google Search Ranking?
Although Google has not stated whether Domain Age affects your SEO, it indicates that websites with long-established domains rank higher than those with newer ones. Despite the benefits of Domain Age, you still have to keep in mind that you must maintain a healthy backlink profile to remain relevant to your target audience. There are many tools available for analyzing your backlinks, and maintaining a healthy backlink profile is vital to gaining higher rankings.
Security protocols
When it comes to SEO, security protocols are of paramount importance. Search engines want to provide the best possible search results to users, and to achieve this goal, they prefer secure websites. This article will discuss the importance of security protocols in technical SEO and how they affect your Google search ranking. Ideally, it would be best to implement security protocols on all your website pages, including the homepage and footer. Even if you haven't noticed a difference in your search ranking, these issues can still affect your Google search ranking.
To improve your Google search ranking, install an SSL security certificate on your website.
Otherwise, you can migrate your website to an HTTPS version. Another technical SEO strategy is using the preferred domain, which determines whether the www or non-www version of your website is displayed in search results. The preferred domain is the domain your visitors will see when they type your site in a browser. Your website should be secure by default, as Google's security standards are more stringent than those of other companies.
Google began giving sites that follow secure protocols an SEO boost. HTTPS is one of the major security signals Google uses to determine whether a site is trustworthy, and it also begins with a TLS certificate. Google's security guidelines were meant to encourage website security, but many companies were slow to adopt the new protocol. Not having security protocols on your website can hurt your search ranking and may even put your business at risk.
Contact D'Marketing Agency
If you want help with your website's technical SEO, our team at D'Marketing Agency can assist you. With over ten years of experience in the industry, we know how to optimize your website and improve your Google search ranking.
Contact us today for a FREE Site Audit!