Social Media Marketing Tips for Beginners: 10 Tips to Get You Started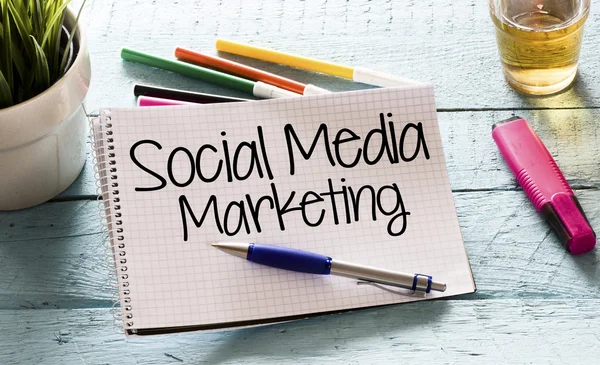 Social media marketing tips for beginners can seem intimidating but it doesn't have to be. These ten tips from experts in the field will give you everything you need to start building your social media empire from the ground up, including how to choose a niche, how to identify your target audience, and how to use analytics to figure out what's working and what isn't. Let's get started!
1) Choose your niche.
Social media marketing tips can be helpful in various areas—but if you're interested in SEO, it's probably best to choose that as your niche. You can choose which social networks are relevant to your brand and target audience, so you can start by focusing on those. On Twitter? Great—start connecting with like-minded brands and people who post valuable content. On LinkedIn? Great—create a profile that represents your business well and connect with others who are doing good work. On Facebook? Great—post about industry news and interesting articles related to your industry. Many other social networks are out there, but these three tend to have the most SEO value. If you want more information about using social media for SEO purposes, check out Moz's Beginner's Guide to Social Media & SEO.
2) Work in your community.
Social media marketing isn't just about posting excellent links and making jokes—it's also about connecting with your customers. Spend time building a strong community on social networks like Facebook, Twitter, Pinterest, Instagram, and Google+. To do that, you need more than just a throwaway username; come up with an authentic persona and a good message. People will take notice when you establish yourself as an expert in your field (or even as someone who knows enough about it to ask questions). The best way to get noticed is by sharing content others find valuable. If you're not sure where to start, check out some of these resources for social media marketing tips for beginners. They should help you gain followers and make connections with other businesses. It can be overwhelming at first, but once you learn how to navigate social media properly, there are few limits to what you can accomplish online. Remember: Social networking is one part conversation and one part promotion. Your business needs both sides to succeed online.
3) Know what you are saying.
There is always a misunderstanding when companies post information on social media. Before you press share, know precisely what you are trying to say and, even more importantly, what your objectives are. Are you trying to get followers? If so, make sure that it is clearly stated in your social media marketing tips for beginners.
Also, include a call-to-action (CTA) at the end of your social media marketing tips for beginners. This will help ensure that readers take action and follow through with whatever it is you want them to do. CTA's can be as simple as clicking here or sign up now or like us on Facebook!
4) Set goals.
Set specific goals and learn from your previous efforts. Creating a plan is one of our favorite social media marketing tips for beginners, so instead of making social media part of your workday—as you're probably already doing—think about how you can measure your progress on these platforms and tweak what works best. Without specific goals, it's easy to burn out quickly when trying to market online. There are many types of plans to use for social media marketing; some examples include: Increased website traffic: For many businesses, SEO (search engine optimization) should be a priority in their digital strategy. The primary goal here should be to attract more people to your website by optimizing your content for search engines and using keywords relevant to your industry.
5) Have fun!
Social media marketing is an easy way to market your business. Make sure you do it with a smile! Don't forget that social media, like all other forms of marketing, should be fun and engaging. If you aren't having fun with it, chances are you won't stick with it, and your company won't get any benefit from it. Although social media should only be a small component of your total marketing strategy, if you've succeeded in that area, never stop having fun! After all, it is about building relationships—don't take yourself too seriously! And if nothing else, remember to post plenty of pictures. It's not always about what you say; sometimes, it's what you show!
No matter how large or small your organization may be, whether you are an individual or have thousands of employees working for your company, digital strategy always has room for improvement.
6) Promote what you love with passion.
To have a successful social media marketing campaign, you must be passionate about your product. If you aren't, then how can anyone else be? You must promote what you love and believe in to run a successful social media marketing campaign. This will help ensure that your message doesn't appear phoney or disingenuous. Your message's more genuine and authentic, the more receptive people will be. Remember, when creating posts and ad copy on Facebook or Twitter—be yourself! Don't try to make it all seem like some big scheme; let it flow naturally from your heart.
You can do it! One of the biggest social media marketing tips for beginners is not to let fear hold you back from taking action. When someone new to social media looks at their competition, they often feel intimidated by their success and decide not to pursue a similar path because they don't think they'll be able to compete with them. While it's true that some companies are already huge successes in social media marketing, there are plenty of small businesses that have also done very well. There's no reason why yours can't join them!
7) Stay active and consistent.
Don't hesitate to be consistent with your posts. Posting more than once a day is better, but make sure they aren't random, and they all have something in common with each other. For example, if you post about social media marketing one day, then follow up with a post about SEO on another day. Make sure that both of these topics are relevant to your business as well so it seems natural.
Don't forget that you also need consistency when following others on social media sites. It's important that you keep up with what others are doing, but don't make it seem like you have no life outside of work. Be active and engaged, but not too much. The goal is to get people interested in what you have to say, not annoy them.
8) Practice makes perfect (mostly)!
If you're just getting started, it can be hard to know how much or how little social media to put into your marketing plan. Start out by creating profiles on all of your platforms and then post once a day (or more frequently) at first. Most social media sites let you schedule posts ahead of time, which helps get them up when you have time—whether first thing in the morning or last thing at night. If you find yourself with extra time on your hands, consider posting during times when most people are online.
For example, if most of your audience is based in North America, try posting from 9 am-5 pm EST. Remember to keep a regular posting schedule consistent once you've established a regular posting schedule. Social media can take some time to gain traction, so don't give up after one week! Once you see some results from your efforts, think about ways you could improve what you're doing now and set new goals for growth.
9) Be genuine!
People can tell when you're not genuine in your posts, which is a good way to lose a following. Find topics that you are passionate about and share advice and information that people genuinely care about. The more honest you are, the more people will connect with you on social media!
If you want to learn more about practical social media marketing tips, contact us today! We would love to help your business grow online.
Get inspired!: Looking at other businesses or influencers that have successfully built their social media presence can be an excellent source of inspiration. This doesn't mean copying them; instead, use their ideas as a starting point for developing your own strategy.
Your followers want to see authentic content from you, so don't try too hard to be something you aren't just because someone else has had success doing it differently. Instead, focus on sharing things that inspire you and make sense for your business! If you are looking for great tips on marketing yourself online, contact us today! We would love to help grow your business.
10) Don't give up, ever.
Social media marketing can be tough. After all, a lot goes into building an effective social media strategy and maintaining it over time. But don't let your will power waiver because social media isn't going anywhere—and neither is your business. If you want to see results from your hard work, remember one thing: never give up! It may take some time before you start seeing results.
Still, with enough persistence and patience, you'll eventually get where you need to go. And if things aren't working out? Well then, it might be time to try something new or rethink your approach altogether. So, what are you waiting for? Start planning today so that tomorrow will bring success!
Contact D'Marketing Agency to boost your online presence through Social Media Marketing.
No matter what industry you're in, it would be best if you were using social media as part of your online marketing strategy. If you need help getting started, contact D'Marketing Agency today at +(65) 8923 7841. We'll help you build a social media campaign that will boost your online presence quickly and easily.
We'll help you build a social media campaign that will boost your online presence quickly and easily. Our SEO services include SEO copywriting, creating SEO-friendly web pages, hosting search engine marketing events and more.
Call D'Marketing Agency today to learn more about our online marketing solutions!
Conclusion
Social media marketing tips for beginners will give you an understanding of what it takes to start your social media marketing campaign. By utilizing these helpful tips, you will be well on your way toward creating a successful social media presence. Social media is becoming more and more critical in today's business climate, so make sure you get in on it early! The sooner you begin working with social media, the sooner you can begin reaping its benefits. Good luck!