SEO Sitemap Best Practices For Google To Index Your Pages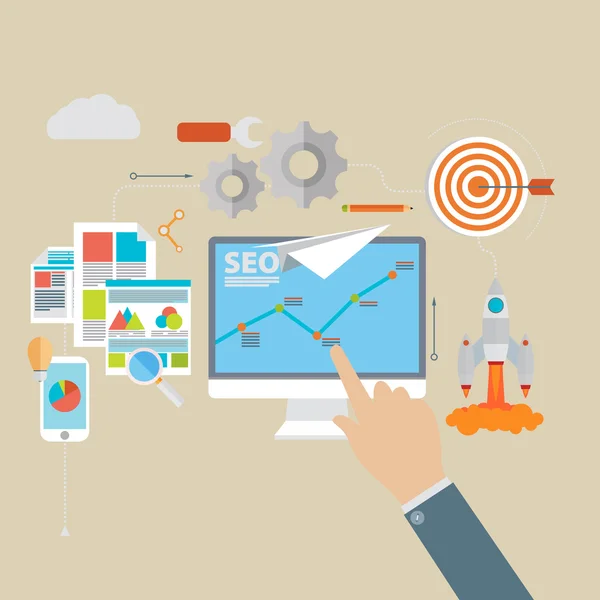 Help Google locate your pages by adding an index of your website to highlight how your pages are linked. Take a look at a sitemap best practices, learn how to make sitemap files, and find some of the best practices to use for your sitemap in the following article!
Suppose you ask about sitemaps to an SEO group. In that case, you'll likely hear several diverse opinions on whether or not you should have one. Certain SEOs will say that Google is intelligent enough to discover the structure of your website and doesn't require XML sitemaps to figure out the best way to crawl your website. Some will argue that it's an essential element of SEO that is technical.
Google says most websites would benefit from sitemap best practices. It also states that it "can enhance the crawling speed of more complicated or larger websites, or more specific files."
Need help with SEO?
Let's discuss how our SEO solutions may give your company the exposure it deserves.
Your website may appear more frequently in search result pages if Google and other major search engines can index and crawl it more easily thanks to a sitemap.
Even if Google could find your web pages by itself, why not make the job of Google bots simpler, increase the amount of crawling time you can afford, and ensure that Google can find the pages you'd like it too?
In this post, I'll discuss the basics of what XML, as well as HTML sitemaps, are and the reasons you should make use of them. I'll also go over an XML sitemap to ensure you know precisely what it's all about and then discuss sitemap best practices that you can apply immediately.
An XML sitemap: What is it?
All of your site's indexable URLs are listed in an XML sitemap, which is a text file. It's written in Extensible Markup Language, often called XML. This XML format is compatible with web browsers and simple for web crawlers.
Why does my website require an XML Sitemap?
The most crucial purpose of a sitemap is to aid search engines in finding relevant web pages to index and rank. They also assist crawlers in understanding how your website is organized.
While listing pages on an XML sitemap doesn't mean that Google will crawl the pages, it can help Googlebot to discover and crawl the pages. If you've got an exceptionally massive website, or you do not use an internal link strategy, the XML sitemap makes all your pages accessible — including pages that haven't been linked to by different pages of your website.
If you've understood why having a sitemap on your website is crucial, let's examine the three types of sitemaps that you can incorporate on your website.
Here's a typical sitemap.xml example on a site:
It's specifically for a WordPress site and was produced by ar Yoast SEO plugin.
XML sitemap example
It's not the case that all XML sitemaps are similar to this. The format of our sitemap is designed so that humans can read it. However, sometimes it appears that an XML sitemap looks like raw HTML. In the end, the main goal of XML sitemaps isn't intended to be read or understood by people but to assist search engines in understanding the content of your website.
XML index of a sitemap an example:
The term "sitemap index" refers to a specific type of sitemap. It serves as a hub for links to various sitemaps we have for our website. While the other links will direct you to different subdirectoriel will take you to our blog sitemap.
Example of HTML Sitemap
An additional Google web sitemap illustration is an HTML sitemap, also called a visually-based sitemap. Like the XML sitemap example, the HTML sitemap lists every page you want to index.
HTML sitemaps can be used for multiple purposes. The navigation menu, footer, and other elements that you would expect to see on a conventional web page are generally included in them. While they're easier to use than XML sitemaps and are made to be used by human beings, they're still helpful for search robots.
You can use a plugin to create an HTML sitemap if you already have a WordPress website.
Sitemap Best Practices
After sharing two examples of sitemap best practices, Let's review the most effective practices to adhere to when creating a sitemap. These best practices are applicable for both XML as well as HTML sitemaps
Utilize a dynamic sitemap
The ability to automatically generate a sitemap is essential for large-scale websites. When you add, modify, or delete an item from your sitemap the dynamic sitemap will update automatically.
Check All Your Important Pages
Check that your sitemaps include every page you'd like to be included in the index. If not, you could discover that your more recent pages don't get indexed as swiftly.
2. Make Your Sitemap accessible
The sitemap must be precisely in the exact spot that Google is expecting to find it. If search engines encounter an error message indicating 404 while trying to access your website map, they may take longer to index your website and get to know the structure of your website.
3. Remove Noindex URLs from your Sitemap
Sitemaps assist your users and search engines in exploring and browsing your site. Adding pages with no index on your sitemap could confuse search engines and adversely impact your crawl budget.
I would generally suggest removing archives webpages from the XML sitemap and also not indexing them, too (ex., blog category pages, tag pages, author pages, date archive pages, etc.). Only canonical pages should be listed in your sitemap.
4. Don't Include Redirects
The XML files should only contain URLs that are published. If you decide to delete an URL or use a 301 redirect, be sure you remove the URL in your XML Sitemap files. The dynamically created sitemap can automatically complete this task for you.
5. Make sure to include your Sitemap within Robots.txt
It's also recommended to store your XML sitemap within your website's robots.txt file. The robots.txt file outlines the directories that search crawlers should not index. Including your XML sitemap within the same file makes it evident that you would like Google and other engines that search for information to have access to it and index the pages.
6. Verify Your Index coverage in the Google Search Console
If you've got a well-maintained sitemap, ensure that Google's indexing is the exact number of pages you expect.
Check out 'Coverage' on the left sidebar of the Google Search Console to find out the indexed pages and which aren't.
7. Conduct regular sitemap maintenance
Review your XML sitemap regularly and keep it updated as necessary. Be sure there aren't any mistakes that might block crawlers of search engines from accessing it.
8. Send Your Sitemap's Sitemap to the Google Search Console
If you make significant modifications to your sitemap, add your updated map to Google Search Console.
How do you create a Sitemap?
If you'd like to make an initial sitemap, you can use an editor for text like Notepad, which lets you save your work in an XML file. It is necessary to utilize the sitemap protocol schemas to create a sitemap available on Sitemaps.org.
It can be a lengthy procedure, especially in the case of a massive site. Additionally, you'll need to update your sitemap best practices manually when you create new pages.
Instead of using a website map template or making one from scratch, make use of a program like Yoast that can create and update a dynamic sitemap. This will decrease the risk of making mistakes and keep your sitemaps up to date more efficiently.
Once you have your site's page map, upload it for submission to Google Search Console. Though Google will eventually locate it by itself, submitting it to GSC speeds up the discovery process.
D'Marketing Agency
Our team at D'Marketing Agency can help if you need assistance with your website's sitemap or if you want to verify that your site is optimized for SEO and Google. We have years of experience optimizing websites for search engines, and we are fully aware of the steps necessary to raise your website's SERP ranking.
Contact D'Marketing Agency today to learn more about our services!