SEO for Ecommerce Guide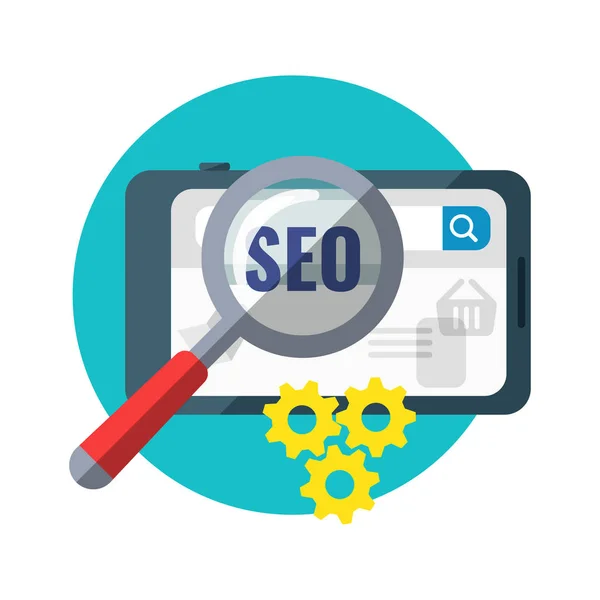 If you sell goods online, you know the significance of having a high search engine ranking. Potential clients want to be able to find your website quickly and efficiently when they use a search engine to check what they are looking for on the internet. You can lose daily purchases if your website doesn't show up high on the results page. You can increase Google traffic and your SEO for Ecommerce performance in various ways without shelling out a fortune for paid advertising.
Ecommerce SEO basics
Let's start with the basics: SEO is a set of best practices that can help your website rank higher in search engines, which ultimately means more visitors to your site. You can learn more about SEO basics here.
We'll go over some essential things again here because it's crucial to have a thorough understanding of what SEO is before beginning this guide:
What is Ecommerce?
An Ecommerce platform allows sellers to sell products directly through their web store or marketplace. There are many different types of Ecommerce platforms available today:
Ecommerce SEO tools
Now that you have a solid knowledge of what SEO is and how it can help your Ecommerce business let's talk about the tools you can use to make those changes.
Google Search Console: This is a tool from Google that allows you to view your website's search performance and diagnose issues with crawling or indexing. It also provides data on other types of traffic on your sites, such as direct traffic or social media referrals. You'll need to log into Google Analytics to access this tool.
Google Analytics: A web analytics platform created by another of our favourite companies, this product allows you to track user behaviour across different platforms like mobile phones and tablets (as well as desktops). The insights gained through this tool will help inform decisions on where improvement may be needed most based on data gathered from those users, whether new visitors or returning ones!
Google Keyword Planner: Similar in purpose but different in approach compared with Bing Webmaster Tools, Keyword Planner helps generate ideas for keywords people might search when looking for products like yours online. 
It analyses global search trends over time and specific geographic regions where certain queries are more popular than others (such as San Diego vs Los Angeles). You'll need an AdWords account and Analytics installed for this one, so remember those extra steps if applicable!
How To Do SEO for Ecommerce
A. Keyword Research
In every 60 seconds, 3.8 million Google search results are made. It's quite a bit.
Want to hear something more outrageous?
The average user uses more than 100,500 digital words every day.
With all this data, how can you ensure that your customers will locate you on the search engines?
Start with a targeted keyword list to reach the correct audience.
Creating targeted, intent-based keyword lists is the initial stage of establishing an e-commerce SEO strategy.
However, before we get into how to conduct keyword research, I'd like to go over a few kinds of keywords: the short and the long.
Differentialities between Short Keywords and Long
The short-tail keyword(or Head terms) are less pronounced terms and are what users are more likely to input into search engines. For instance, "bedsheets." They could generate a lot of traffic, but they are not always traffic that is converted.
The long-tail keywords are longer (26-40 characters) and usually a more specific variant of the headword. For instance, "bed sheets that keep your cool" or "buy sheets for your bed to keep your cool." Long-tail keywords result in lower-traffic volume and impressions. I have observed an increase in conversions and clicks when you compare them to headwords.
Do you need more evidence?
Seer Interactive and Annie Cushing tried this idea on twelve of their customers from the six industries they serve. Although the terms with shorter tails had 11 times more traffic, the average conversion rates for lengthy-tail keywords were 4.15 per cent more than those for the short-tail keywords.
Let's look at how to Locate Long-Tail Keyword Search Terms for eCommerce Websites:
Step 1: is to put your keywords in buckets of phrases based on the primary seed word. Here's an example:
Step 2: Choose one product name (ex: Flannel Sheet Set) and then type the item's name into Google search, and then use any of the SEO tools such as SEMrush as well as Ahrefs.
Here are some gold nuggets you can locate on Google the autosuggest feature of Google search.
There is more information under Google results for searches under the People Also Ask section.
Step 3: If you're optimizing your product description, look deeper into the process of analyzing keywords to know the motivation of each key word.
This is why many people are doing e-commerce SEO wrong, and this is one of the most significant problems that arises with SEO and e-commerce.
Although you might want to be ranked with a "flannel sheet set" do you believe you'll beat out the Megalodons from Amazon and Walmart?
Most likely not unless you have Bill Gates-level money and the time to invest. This is why the fifth step is crucial.
Step 4: Once the keyword buckets are created, begin classifying your keywords according to relevant keywords that could make great blog posts and buy intent keywords that result in conversions.
B. Analyzing your SEO for Ecommerce
The first step in creating an SEO for Ecommerce strategy is to audit your current website, looking at how it performs regarding search engine visibility and user engagement. This is where you can identify areas that could be improved and opportunities to boost sales by improving your online presence.
When doing this analysis, look closely at the following components:
Site structure (navigation flow on the page)
Titles, headlines and meta descriptions
Page load speed
Internal linking structure (links from one page to another)
This will enable you to determine if there are any SEO issues or if there are any strengths that could be capitalized on further down the line when developing an SEO strategy plan.
Prepare for SEO for Ecommerce store.
Before you can begin optimizing your store for SEO, you need to understand what SEO is and how it works.
What is SEO?
Stands for Search engine optimization. It's a way of improving your site's visibility in Google so that more people will visit it when they search on Bing or Google.
What is not SEO?
SEO is not PPC (pay-per-click) advertising, which involves paying money to have an ad placed at the top of Google results in pages when users search for specific terms related to your business. It also isn't link building — that's the process of building links between pages on your site so they show higher rankings when people search online.
Write better product descriptions for SEO
Include an image. A picture speaks a thousand words, which can be the difference between a shopper clicking on your product page or ignoring it. If you have the budget for high-quality images, then use them!
Make sure search engines understand what's in your product descriptions by using keywords and phrases that link directly back to your products.
Use relevant keywords throughout your products' descriptions: in titles, URLs, alt tags and meta descriptions (the page's visible text). Also, include them as part of your meta keywords tag—this is how search engines find content related to those specific terms.
Optimize products and categories for search engines
Optimize your products and categories for search engines. Product titles, descriptions and attributes will be displayed in the SERPs alongside your product image. Optimizing these elements is essential to help users find what they want.
Product titles should include keywords that users will likely use when searching for this product. In order to increase exposure in the SERPs (the "product title takes up 10 characters"), it's also a fantastic idea to include the brand or manufacturer name if it fits within the first 100 characters.
Product descriptions: Your description should describe the benefits of buying this particular product over similar ones, as well as address any questions potential customers might have about purchasing from you rather than from another retailer offering similar items online (e-commerce sites can be competitive!). If necessary, provide links within this text which take visitors directly through to relevant areas of your site such as our payment methods page or shipping information page – again helping them make an informed decision based on all information before buying!
Optimize URLs, content and other elements of your Ecommerce store
The next step is to optimise URLs, content and other elements of your Ecommerce store.
Use a URL structure that's easy for search engines to understand. This will help them crawl your website more efficiently and rank it higher on results pages.
For example, "/electronics/lenovo-black-26inch-1080p-lcd" is better than "/lenovo/laptop/black-26inch-1080p" because it tells the search engines which type of product this page contains.
In contrast, the second example doesn't indicate what type of product it might be about.
Use keywords in product descriptions, titles and images (alt tags). This includes using common misspellings or synonyms for the keywords you want to target so that you're showing up when people search for those terms too (e.g., if you're selling laptops, then make sure you include words like 'notebook' or 'laptop'). You can also use relevant hashtags here if your products are trendy on social media channels such as Instagram, where users often tag their posts with hashtags related to specific topics – but avoid using too many since this could look spammy!
Technical SEO for Ecommerce
The technical side of SEO for Ecommerce is a lot about the tools you use and your ability to put them all together coherently. Use a content management system (CMS) like WordPress or Joomla to manage your site instead of building it from scratch.
Use a good hosting provider with fast page loads and good uptime. Use an SEO tool like SEMrush or Ahrefs to monitor rankings and keyword positions, plus see how much traffic comes from search engines each month compared with other sources such as social media or paid advertising campaigns in Google AdWords PPC (Pay Per Click).
Use web design tools such as Canva, which allow you to quickly create images and designs that are optimized for mobile devices; avoid using Photoshop because it isn't built for responsive design!
Please make sure these images/icons are consistent across all platforms so they don't look weird when viewed on different devices. There's nothing worse than seeing different colors between desktop vs mobile versions of an image!
Alternatively, if you're looking for something more advanced then check out Adobe XD CC which offers automatic device previews during design time.
Improve your on-page SEO for Ecommerce performance
If you want to improve your on-page SEO for Ecommerce performance, it's important to define what you want to improve clearly. Once you've done that, it's also vital that you understand the potential impact of the changes and make sure they align with your website's and business goals.
In addition, make sure that any changes align with customers' expectations. For example, if customers expect a product page to have reviews from previous buyers and your site doesn't have any, then this could negatively affect their experience on your site.
You can improve your Ecommerce website's ability to rank on Google.
SEO is an important part of the Ecommerce business. If you're not optimizing your website, you're missing out on many potential customers. While there are several ways to get more traffic, searching for keywords and analyzing content are two key components that can help your site rank higher in search engines like Google.
Getting your site optimized for SEO is essential if you want it to be seen by many people looking for what you have to offer.
To start with keyword research, look at which keywords are driving the most traffic to other sites similar to yours and use these as inspiration or add them to the content on yours. If there aren't any competitors in this niche yet then try using related ones instead – they'll still bring plenty of clicks but won't dilute the value of those related terms too much so that they don't appear as frequently anymore due to their popularity among users.
Contact D'Marketing Agency 
D'Marketing Agency can help you boost your SEO for Ecommerce products. We can help you create a better website optimized for search engines and has good content that will attract visitors. We also provide the best customer support services to ensure that your customers are well served.
Contact us, and we will gladly provide the best solution for your business.