9 On-Page SEO Hacks To Boost Your Google Search Results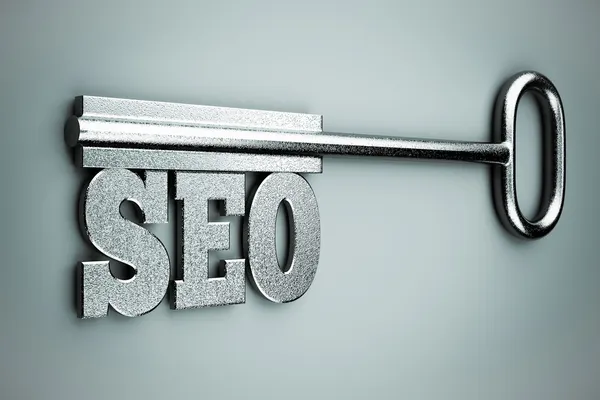 What are on-page SEO hacks? On-page SEO refers to optimizing web pages with search engine optimization strategies to increase traffic and rank higher in organic (free) search results. Although many on-page SEO strategies can be employed, including keyword research, link building, technical optimization, and even content creation and distribution, this article will focus on the top 10 on-page SEO hacks every business owner should know about from beginner to advanced level.
1. Keyword research
Search results directly reflect how your business appears online—and if you're not showing up on page one, you're missing out on potential customers. If a search for your product or service turns up nothing, there is a good chance potential customers will click away and never hear about you again. So, it's essential to make sure your site is optimized with strategic keywords that make sense for your business. Keyword research can help. It's also worth noting that search engines are constantly updating their algorithms in an effort to provide users with more relevant search results. That means your keyword strategy should be continuously evolving, too.
2. Title tag
Keywords in title tags show up bolded in search results, drawing more clicks and page views. By featuring a keyword in your title tag, you ensure that any potential visitor will be able to find your site when they search for related terms. Including keywords in all of your posts is one way to increase your traffic and make sure that your business appears on relevant searches. Make sure each post has its own unique title.
3. Meta Description
Want to get a jump start on improving your search ranking? The Meta Description is an HTML attribute for any web page, it is one of those elements which are not visible to users but visible only to search engines like Google, Bing etc. The Meta Description tag helps users know what a page is about before they click on it, it also helps them decide whether or not they want to visit that page. Make sure to use keywords naturally without stuffing too many keywords into your meta description. Use content marketing as an example and don't stuff five more keywords into it. Be as natural as possible, so readers will have a good idea of what they will find if they read further.
4. Heading Tags
The title of your page and all subheadings on your page should be in heading tags. You can use heading tags to organize your content and give search engines clues about each section. It helps break up large blocks of text into more manageable pieces that readers will want to read! Using appropriate keywords as headings is a critical factor for being found by searchers. In addition to using descriptive titles, you should also make sure that your most important keywords are placed at or near the beginning of a paragraph so they have a higher chance of showing up in search results when someone searches for those terms.
5. Internal Links
An internal link is a hyperlink within your own website or webpage. Internal links connect one page to another, but they also pass link juice—or votes of popularity—from one page to another. If you want to rank higher in search results, optimize your internal links so that they point to popular pages on your site.
The idea behind optimizing internal links is pretty simple: if people click on your internal links and stay on your site, then you're doing something right. The more times someone clicks an internal link, the more popular that page becomes in Google's eyes.
Therefore, you should use internal linking as a way to drive traffic from lesser-known pages to more popular ones—and it works! But there are some tricks for getting those clicks. An excellent way to start is by building out lists of relevant keywords related to your business. Use these keywords as anchors in links between pages on your site; every time you add a new keyword-based anchor text link, you'll be building up votes of popularity for that keyword.
6. External Links
You can't control how many links there are pointing at your site, but you can control where they point. You can build internal links within your website that point back to high-value pages (e.g., home page, contact us). This tells search engines Hey! Look here! I'm important. These internal links also help visitors navigate your site more efficiently and find what they need faster. If you have a lot of low-quality pages on your site, it may be worth considering removing them or linking them to higher-quality content elsewhere on your site so they don't hurt your overall rankings as much.
Likewise, if you have some excellent content buried deep in your site that no one is finding, then it might make sense to create an internal link from a popular landing page somewhere else on your site.
A note of caution: Internal links shouldn't make up more than 5%–10% of all your inbound links—if they do, Google will view them as spammy and discount their value.
7. Image ALT Tags
One of my favorite on-page SEO tips is to utilize image ALT tags, or alternate text. ALT tags are used by search engines in place of an image if you fail to include one in your post. You can use these to your advantage by using them as a secondary title for your content or including keywords that are relevant for that specific post, thus improving your rankings.
For example, I might add on-page SEO to my image ALT tag when writing about on-page SEO techniques. This way, even if someone doesn't see my image it will still show up in their results.
Here's how to do it: go into edit mode and then find your images (they're usually located at Insert/Edit Image). Click on Alternative Text and enter your desired keyword(s) there!
8. Canonical URLs
Use unique, targeted URLs for every piece of content you create. Use your keyword in both the title and the URL of your post; don't put click here or another unrelated phrase at the end of your URL. If you have pages targeting different phrases—such as a product page and a buyer's guide page that target related keywords—make sure they are also using relevant URLs that incorporate these keywords. Avoid including additional words such as news, tips, tricks, etc., unless it directly relates to your page topic.
For example: /guide/for-best-tips/ vs /blog/how-to-use-tips/. The former would be more effective than the latter because it directly incorporates your keyword (and thus will be indexed by search engines more easily).
When determining what URL to use for each post, take into account whether there are other similar posts on your site. If you have several related posts about a specific topic, it's best to consolidate them all under one homepage page that targets a keyword and then link out from there. You should also avoid using keywords in your homepage title; instead, focus on using a descriptive title that will entice users to click through and read more of your content.
9. Copywriting for the Top of Page Ranking Factors
A variety of factors influence how high or low your web page will rank in search engines. It all boils down to content and structure: Your web page's relevance, use of keywords, readability, and authority among other factors will influence how likely someone is to click through your site in search results.
Here are some tips for getting your posts seen by potential customers online. The basics of on-page SEO: These include things like creating compelling headlines, optimizing your titles and subheadings, using relevant images within your post body, providing rich snippets (which let users see more about what they can expect from your website), adding citations/links to credible sources, writing quality meta descriptions for each post (and paying attention to how these show up in search engine results), and creating an XML sitemap.
10. Find Profitable Categories
If you want your content to do well on Google, you need to make sure it's in a category that people are searching for. Let's say I have an informational website about veganism—but there aren't many people searching for veganism on Google. So my page is not going to rank as well as some other informational sites about skateboarding. It doesn't matter how good my information is if no one finds it! 
To find profitable categories, check out Google Trends and see what people are actually searching for. Try typing [keyword] [niche] into Google if you're not sure what to look for.
For instance, vegan recipes or skateboarding tricks. Look at which sites appear at the top of these searches and then consider writing articles around those topics.
Contact D'Marketing Agency Today
If you want to boost your search engine optimization, you might consider hiring a D'Marketing Agency. We've been doing this for a long time and know just how to make your online presence more visible in search results.
We provide a number of options to assist you to improve your SEO. Among them are:
Creating connections or link building
If you have questions regarding our services or want to schedule a FREE site audit, please do not hesitate to contact us. We'd be delighted to hear from you.