Importance of Backlinks for SEO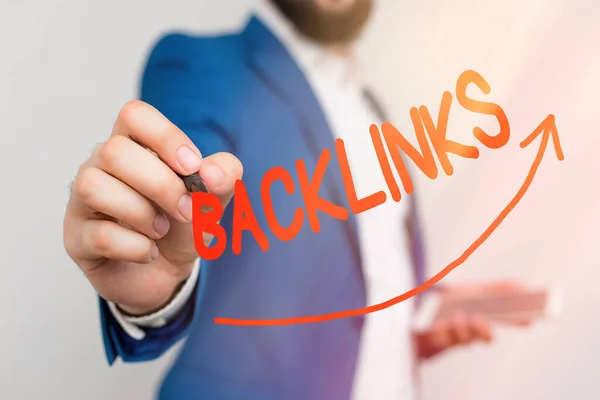 An experienced SEO practitioner can tell you that backlinks remain one of the most essential factors in determining how well your website will rank in search engine results pages (SERPs). Even though Google's algorithm has changed over time, the importance of backlinks is crucial when ranking a site. In this article, I'll go over the value of backlinks and why they're so important for SEO. I'll also provide you with some pointers on how to increase the number of backlinks to your website.
High-quality backlinks help increase the trust level of your website.
When your website receives a link from a high-quality webpage, it can improve its search engine rating and trustworthiness.
These days, most people want to buy products and services online instead of outside their houses. In this case, Google plays a vital role in helping people find what they want on the internet by displaying results based on their search queries or keywords entered by users in Google Search Box (SERPs). If a user searches for something related to business but finds other similar companies before yours when they click on one result, then that means your competition has already gained valuable traffic from those potential customers who could have been yours if only someone had linked their business; with yours via backlinks!
This is why building quality links is so important and should be on top of every SEO campaign because they help improve rankings faster than anything else like PPC advertising or social media marketing campaigns would ever do!
Google considers backlinks when indexing and ranking websites.
Google considers backlinks when indexing and ranking websites. It uses backlinks as a signal to identify the quality of a website. The more relevant, trustworthy links you point to your site, the better chance you get better rankings in Google's search results.
Backlinks help to get referral traffic.
Backlinks are a popular way to get referral traffic or the number of visitors who arrive at your site from another website.
Referral traffic is one of the most important metrics to measure your SEO efforts' success. It's a good indicator of how much trust Google has in your site, so if you want more referrals, it's time to build backlinks!

Backlinks improve visibility in the SERPs.
The better your website ranks in the SERPs, the more backlinks it has. Also, as we said earlier, backlinks help to increase your website's visibility in the SERPs. This means that if you have a lot of no-follow links on your site and someone wants to find out more about what you do or what services you offer; they will use Google Search to find out more about your company. Your company's visibility increases when more high-quality links are pointing directly at your homepage or blog post/page.
Quality backlinks can enhance CTR and time-on-site metrics, leading to higher ranks in organic search results pages (SERPs).
High-quality backlinks are crucial for any website looking to be more prominent on search engines' results pages. What exactly is an excellent backlink? How do you achieve these? This article will look at the qualities that make a good backlink and give you tips for acquiring more.
The significance of backlinks can't be overemphasized. Not only can they aid in boosting your website's ranking on search engine result pages (SERPs). They also grow traffic to your site and increase conversions. Be careful about backlinks; you shouldn't just go with any old link. It would be best if you had links that aid your website in ranking higher and creating sales and leads.
What is a high-quality backlink?
Any website owner knows that backlinks are important. But what exactly is a high-quality backlink? Simply put, a high-quality backlink is a link from another website to yours that is relevant and authoritative. In other words, it's a link that comes from a site that is both popular and respected within your industry. While the importance of backlinks has diminished somewhat in recent years, they still play an important role in SEO and can help to boost your site's visibility in search engine results pages. So, if you're looking to improve your site's SEO, be sure to focus on building high-quality backlinks.
It can be obtained in a variety of ways, but guest posting and link baiting are two of the most effective. Guest posting entails writing articles for other websites in your field, but Connect Baiting entails developing material that is so attractive that other websites are drawn to link to it automatically. Both of these tactics have the potential to significantly improve your backlink profile and SEO efforts.
The referral traffic helps to generate leads.
Referral traffic is a good indicator of the quality of your content, which means it's more likely to convert into leads. Because consumers frequently search for something specific when they come to your site via a link from another website, organic traffic has a greater conversion rate than direct traffic and search engine marketing (SEM) ads.
You can use referral traffic to build an email list by placing a signup form in the footer or sidebar of the page where the link was established and using it as a call-to-action with copy that encourages users to opt-in for updates from you or your company; this will increase your list size while building trust at the same time since they know they're engaging with someone who has expertise in their industry or niche.
Backlinks are vital for SEO success
Although backlinks can be obtained from many sources, there are certain things to consider when choosing where to get them. Suppose you want to increase your website's ranking and visibility in search engines. In that case, it's best to choose high-quality websites with good content that will add value to your website and help attract more visitors.
The importance of backlinks in SEO cannot be understated. Backlinks are basically endorsements from other websites.  The better your website ranks in SERP, the more backlinks it has (SERPs).  In addition, backlinks can help increase your website's traffic by directing users to your site from other sites. Finally, backlinks are a vital factor in determining the popularity of a website. The more popular a website is, the higher it will rank in SERPs. Consequently, backlinks are essential elements of a successful SEO strategy.
Contact An SEO Professional
D'Marketing Agency can help your website rank higher in search engine results pages (SERPs) with our comprehensive backlinking services. Our team of experienced professionals know how to get your website the quality links it needs to improve your SEO and increase traffic to your site. We have a variety of packages available to suit your unique needs, so contact us today for a free consultation! 
Conclusion
We hope you find this article to be both useful and instructive. D'Marketing Agency is here to assist you in expanding your internet business and can help you with any issue with or require assistance with your SEO or marketing plan. Now is the moment to start creating backlinks for your website if you haven't already. Don't overlook the importance of quality links as one of Google's most essential ranking factors. Contact us immediately to get started on a program that can boost your website traffic and improve your search engine results.
We come to the end of our post. In short, backlinks are one of SEO's most important ranking factors. They help increase your site's authority and trust level, improve its visibility and generate referral traffic, which helps to boost leads. So what are you waiting for? Start building high-quality backlinks and outrank your competitors on SERPs!
.