Get Ahead of the Competition: How to Optimize Your Site for the Google Algorithm Change in 2022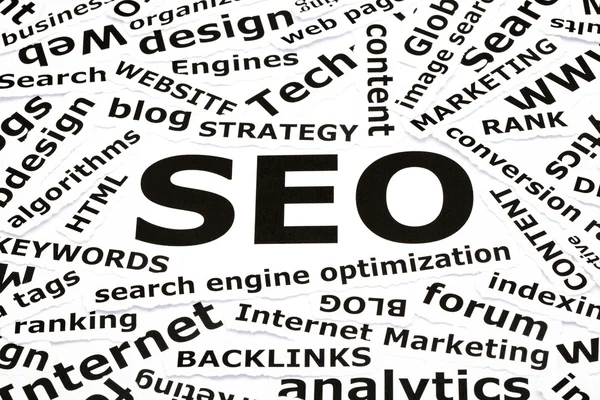 Google's algorithm constantly evolves, so it's crucial to stay current on the most recent updates so your website can remain ahead of your competitors. The Google algorithm update in 2022 is anticipated to be among the most significant changes so far; therefore, it's imperative to get started now on preparing.
In this article, we'll talk about what you should do to prepare your website for the Google algorithm changes in 2022. We'll go over everything from optimization on the page to link building. Use these suggestions, and you'll be on your way to keeping your website ahead of the pack.
What's the Google algorithm?
The Google algorithm is the set of rules that determine how a website appears on the search results page (SERPS).
The algorithm is continuously evolving because Google strives to improve the quality of its results. In 2022, it will see significant changes to the algorithm, favor mobile-friendly websites and contain top-quality content.
Suppose you would like your site to rank highly on the search engine results page in 2022. In that case, it is essential to ensure that it is mobile-friendly and that you're creating high-quality content.
What were the latest modifications made to the Google algorithm?
Google constantly alters its algorithm—the method used to rank websites.
Sure, these modifications are not that significant, while some are massive. However, they all share a common purpose: to provide users with the most effective search results.
In 2020, Google announced that it was planning to make significant changes to its algorithm beginning in 2022. The focus of this change will be the speed of websites and the user experience.
What does that mean to you? You must make sure that the system is quick to load and simple to navigate. If your site isn't up to the standards of Google, it will be penalized in terms of ranking and visitors.
But don't worry! We're here to assist. Our experts will improve your website, so you're ahead of the pack. Reach out D'Marketing Agency to know more.
Does this have any implications for SEO?
So, what does it all mean for SEO? It means that you must prepare your site for the Google algorithm update in 2022.
One of the most significant changes we're anticipating will be that Google will prioritize the quality of content. This means you'll have to ensure that your content is top-quality, informative, and entertaining to be highly ranked.
Additionally, Google is also expected to focus more on the user experience. This means you'll have to ensure that your site is simple to use and navigate and that your pages load fast.
If you're trying to remain ahead of your competitors, you must begin preparing for these changes today. Luckily, our team from D'Marketing Agency, can help you design and keep ahead of the trend.
What could you do to improve your site to be ready for Google algorithm changes in 2022?
You could do some things to improve your website for the Google algorithm update by 2022.
In the first place, you must ensure your site is mobile-friendly. With more and more people using smartphones or tablets to surf the internet, your website must render correctly across all devices.
Second, concentrate on creating content that is of high quality. This is something Google has been focusing on for a while recently, and it's expected to persist in the coming years.
Make sure that your site is speedy and user-friendly. People don't want to sit around waiting for pages to load, to ensure you're using a reliable hosting service and have coded your site correctly.
What are a few of the most common SEO blunders to avoid?
A frequent SEO error is keyword stuffing. When you load your site with too many keywords, they become difficult to understand. This will not only irritate your site's visitors, but Google could disqualify it.
Another error is not creating quality content. Google is always looking for, high-quality content, and if your site does not have enough content, it could be penalized. Be sure to write engaging and exciting content that keeps visitors returning to read more.
Don't forget to make your images more efficient! Include keywords in the file and include a description tag that provides for pertinent details.
How do you stay current on the latest algorithm updates?
It is essential to keep up-to-date on algorithm changes to ensure that your site stays ahead of the pack. This can be done in a different ways.
Google has a complete listing of their "quality raters' guidelines." The document details everything the algorithm considers in determining a website's rank. Knowing and understanding these rules is an excellent opportunity to optimize your website.
Google offers a blog on which they provide updates and updates to their algorithm. Affiliating to their emails is the best way to ensure you don't miss important announcements.
Several forums and websites concentrate on SEO. Participating in and reading these communities is an excellent method of staying informed about recent developments and trends.
Conclusion
It's not a secret that Google appreciates optimized websites. They alter their algorithm frequently to ensure that the top websites are ranked on the first page of the search page results (SERPs ).
Suppose you'd like your site to stay ahead of competitors in 2022. In that case, it's essential to make sure your site is optimized for Google's algorithm updates. Here are some tips:
1. Make use of long-tail keywords in your content.
2. Optimize your images to be SEO-friendly.
3. Make sure that your site is mobile-friendly.
4. Optimize your website to speed.
5. Improve the authority of your website.
D'Marketing Agency
Are you looking to get ahead of the competition? Interest: We can help you optimize your site so that it ranks higher in Google. D'Marketing Agency's team of experts will work with you on a monthly basis to ensure that your site is optimized and up-to-date with the latest SEO trends.
With our help, you can take full advantage of Google's algorithm changes and stay one step ahead of the competition!
Contact D'Marketing Agency today and get your FREE Site Audit.
Click this link to learn more about how we can give your website a competitive edge!