SEO Tactics: 13 Effective Techniques To Increase Organic Traffic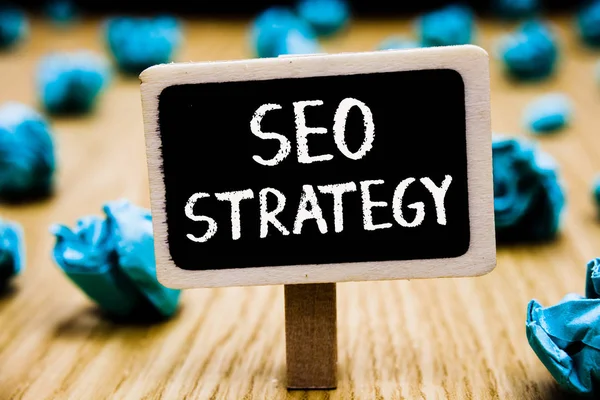 In the SEO field, hundreds of modifications are made to the algorithm used by Google each year. Thus, SEO methods that were successful last year might not be effective this year, and vice versa. Search engine optimization is organic. Organic SEO consists of smaller sub-strategies such as keyword research as well as the building of links that aid in bringing your website to the top of the organic, non-paid results page, thus having SEO tactics can help you increase your website ranking.
Optimizing your website for organic search is essential as the majority of people searching don't even go to that second result page. If your site isn't ranking well on search engines, then your site won't be able to attract any visitors, and it will be challenging to get leads and sales.
Established digital marketing firms can keep you up to date on the latest updates to search algorithms and innovative strategies for the newest and most effective SEO techniques.
We've identified the best SEO strategies you must apply to increase the natural traffic on your website in 2022. It is possible to increase a site's visibility and get more traffic using these SEO best methods. We will cover basic and advanced SEO strategies in 2022 so that you can keep and enhance the efficiency of your organic presence.
1. Locate the Best Performing Pages of Your Competitors
Finding the top-performing competitors' pages is an excellent method of determining the sources of their organic traffic and how it's generated.
It is possible to gain insight from the top competitors' pages by analyzing aspects like –

The keyword/content gap
Link gap
Improve existing content
Cannibalizing keywords

Imagine the opportunity analysis process to identify the areas where your biggest successes could be. Choose the pages to concentrate on based on competitors' activity instead of researching keywords.

2. Implement Content Optimization.
SEO is the process of regular publishing of content, focusing on new keywords, and getting links to the pages.
SEO experts know that optimizing your existing content through the help of a procedure known as "content optimization" will boost your natural visitors more strategically.
The goal of content optimization is to improve the quality of a page's meta tags, like:
The correct amount of both primary and secondary keywords
Appropriate word count
Insuring high-quality readability
Meta titles that are optimized and descriptions
3. Gain Authority Backlinks by Using Digital PR
On a large scale, obtaining backlinks from authoritative websites is one of the most challenging elements of SEO. Many strategies can be employed to get relevant backlinks; however, not all can be effectively scaled.
Backlinks are among Google's most significant ranking factors. Companies employ digital PR strategies to create a more extensive online presence. It is among the primary strategies to obtain editorially placed hyperlinks to your site by making great content and modifying the site.
Digital PR is creating media and content for publishers and journalists who want to publish and incorporate it into their articles.
Examples:
Infographics
Research studies
Expert advice

A well-written piece of content can provide many editorially-earned links from newspapers that your future customer could be browsing on the internet. Apart from the hyperlinks, digital PR offers numerous benefits.
Improve brand recognition
Increase the number of referrals
Create social engagement
Sales increase
4. Deliver a Flawless Page Experience.
Nearly 70% of customers reported that the speed of a page affects their decision to buy on a site. The rate of loading a page is determined by an assessment of the Core Web Vitals, including the following parameters:
The largest contentful paint (LCP). Aims to achieve an LCP that is less than 2.5 seconds after the page has loaded.
Interactivity is measured through the first Input Delay (FID): Google suggests an FID under 100 milliseconds.
Visual stability is measured through Cumulative Layout Shift (CLS): Google recommends a CLS lower than 0.01.

5. Create Quality Content
A success-oriented content marketing program involves creating comprehensive, unique, and valuable content tailored to your client's requirements. It's not about articles that are 500 words long here, and it's about creating content driven by data.
You could also use AI editors to produce quality, high-quality content that is keyword-rich and save lots of time and effort with their help.
Tips for creating top-quality content

1. Your content should be formatted correctly to ensure readability
2. Learn the purpose of your search and your call to move
3. Multiply your content by using multimedia
4. Discover what's hot and create ideas for content.
5. Edit and review your content prior to posting.
6. Monitor and tweak your content strategy based on analytical data

6. Click-Worthy Meta Descriptions
In the search engine result pages (SERPs) Meta descriptions concisely describe a page's contents. The meta description acts as a glimpse of the particular page and lets the user decide whether they would like to click the page or not. Many people read meta descriptions to find out what the page's content is about.
The creation of a properly optimized Meta description of your site is crucial to increase the search engine crawling, and consequently click-through rate. If you don't have one, the search engine could make one for you that may or might not be as precise or as compelling as your personal.
7. Pay Attention to Topic Clusters.
In the ever-changing digital age, Google's primary goal is to know the intention of its users (what they want and what they are looking for and, most importantly, what search results will be the most useful in addressing their questions.
With the assistance of digital marketing companies, you can create a robust online presence that can retain and attract customers. Three things you need to remember:

Know Your Audience. Your strategy for content is entirely driven by the target audience.
Cluster Content. Instead of focusing solely on specific keywords, put all your content under various categories.
Do Keyword Research. It is easy to make blog posts or other types of content to respond to specific needs of customers through keyword research which will result in greater brand recognition.

8. Creating Voice Assistant-Friendly Content.
There are 4.2 billion assistants to voice around the world, search has become more efficient, faster interactive, and more complicated. The cloud infrastructure used for voice assistants will be expensive, think about the possibility of cost optimization for GCP. 
Additionally, your website should be optimized to be able to search for voice. Here's how:
Use long-tail keywords
Use structured data
Use The Right Headings

Inspiring headlines and catchy titles are an additional way to increase organic traffic. The HTML <title> tag indicates the title of a web page. It is intended to be an eloquent description of the contents of the page.

Please focus on the headings on your web page content as they provide an order to your content and aid Google in comprehending the content. The first subheading is located inside the *h2> tag inside your HTML document. Additional subheadings are stored in *h3 > and *h6> tags.
Include secondary keywords in subheadings. This tells your engine that you have a message to the machine. It is clear that the content is not just the topic you are focusing on but also other subjects, taking the issue in many perspectives. Therefore, organic traffic grows.
9. Update Your Old Content Regularly.
In some instances, the content that is already in place has authority and has a well-established audience. Thus, instead of writing new content, improving the performance of an existing article in search results can be accomplished by adding more information and other information.
Once you're prepared to refresh your older blog, be sure to adhere to these steps:

Rewrite the introduction and the conclusion.
Remove or combine any parts that are weak
Find new content and research, then add it to the site.
Update any statistics, facts and quotes
Replacing outdated or insignificant images with new
Case studies and examples that have been updated

10. Consider Optimizing for 'People Also Ask'.
In 2022, Google's initial page will include many more things than the blue links and the search engine optimization experts will need to adapt their strategies and methods to adapt.
"People Also Ask" (PAA) can be a different option that SEOs must take advantage of. It is a rich snippet of Google that provides additional information in response to a user's question. Also, these are the questions that appear on the SERPs.
Based on Semrush Sensor The average percent of SERPs that have PAA is 40-42 percent on mobile and desktop.

11. Improve Image Search Optimization.
Visual search plays a significant factor in the generation of traffic If you're not optimizing it, you may miss opportunities to get traffic from sources that your competitors don't even consider. Also, don't overlook the importance of visibility.
Based on web stats, content that is visual is able to get 94 percent greater per-views over non-visual material.
If you read our guide on SEO for images, you can understand how you can optimize your photos to be indexed by search engines. In short, you must be looking out for:
Alt tags
Names of files
Resize pictures to the proper size
Reducing file sizes
Create a sitemap of your images
Utilizing an CDN in order to store your pictures

12. Eliminate Irrelevant Links.
Finding the suitable backlinks for your site will improve your Google rankings, but bad ones could damage your business. So, if your website is a victim of toxic links within their link directory, the very first step you need to do is to eliminate the links. Many digital marketing firms that specialize in SEO can assist their customers get their websites to rank well within search engine results.
It is highly recommended to take care to remove toxic links from your website if they're included in the link profile.
However, before we proceed let's take a consider the reason why you might have dangerous links on your website to begin with:

Link construction with anchor texts that exactly match
Links purchased
Sites that are low-quality for directory or bookmarking
Marketing articles of low-quality or guest-posting campaigns
Negative negative engine optimization

It is possible to find harmful hyperlinks using various backlink auditing tools. You can register your domain and get a complete overview of your profile breaking down based on the risk.


13. Optimize Your Internal Links.
The importance of internal hyperlinks to SEO has been well-known over the years and will continue to be so for the following years. Optimizing your internal links for your most important pages is an affordable SEO strategy that doesn't take excessive time or staff resources.
Internal linking serves two primary reasons:

In order to spread the value of your backlinks to your web pages
Help users get to your most pertinent content site
You can increase the effectiveness for your links' internal content by following the three steps:

TOP of the Funnel (TOFU) and Middle of the Funnel (MOFU) content should have internal links to bring users closer to conversions and revenue-generating pages.
It is essential to use descriptive anchor text for your internal links that guide visitors and search engines through your website.
Google suggests a moderate amount of internal links. So your website shouldn't have too many.

Conclusion:

Google's algorithm changes each year, requiring entrepreneurs and marketers to stay up-to-date with the most current modifications. To stay abreast of the latest changes, pay attention to the latest trends in technology, backlinks, and website speed. Make an effort to learn the fundamentals of SEO and you'll notice significant improvement in your website's click-through rates, engagement levels, and search engine rankings.
D'Marketing Agency is the best digital marketing agency in Singapore specializing in effective SEO tactics, on-page optimization, link building and many more. Contact D'Marketing Agency to help you improve your website organic traffic.