8 Digital Marketing Types You Need to Know About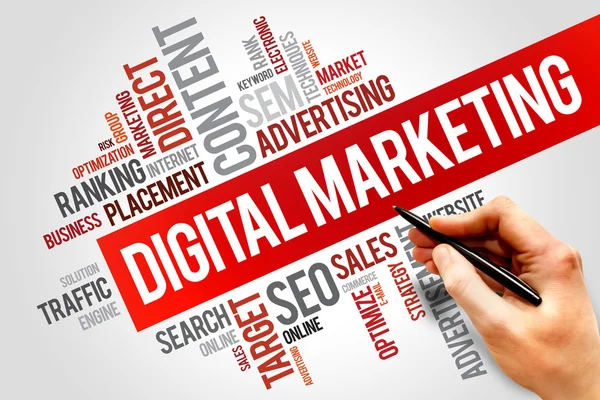 Digital marketing types and content marketing are still new to many people. Still, they're the future of how brands market themselves to consumers. Still not sure what they are? Here's the lowdown on each type of digital marketing so you can get on board before your competitors do.
1) Search Engine Optimization (SEO)
SEO is a set of practices that allows web pages to rank well in search engines for keywords and phrases relevant to their content. It involves keyword research, on-page SEO, link building, site analytics, off-site SEO and social media marketing. Remember that SEO takes time—it can't be done overnight. And it requires patience and practice: SEO isn't an art form with a clear roadmap; instead, it requires you to experiment with different factors to see what works.
2) Keyword Research
Before you can effectively market your business, you'll need to know what people are searching for. More than that, you'll want to target keywords—keywords and phrases that relate directly or indirectly to your business—that have high search volume. In other words, you'll want to find out which terms people use when looking for businesses like yours online. To do so, run a keyword search on Google AdWords (Google's advertising platform) using a tool like Google Keyword Planner. The device will give you an idea of how many times (and in which locations) users type-specific terms into Google each month. It will also show related searches that might help inspire new content ideas.
3) Keyword Analysis
Before choosing your content topics, you first need to know which keywords are most likely to be searched. To do so, perform keyword analysis: First, run your desired search term through Google AdWords' Keyword Planner. This will give you a sense of how many people search for your topic per month. Then go with a free keyword research tool such as Google Trends, Keyword Shitter or Uber Suggest, and look at what related words or phrases are most popular with searchers. For example, if you want to write about social media marketing, check out social media marketing (and related terms) on Google Trends. As you begin writing more frequently about your niche topic (s), keep track of these terms in a spreadsheet that helps inform future content ideas.
4) Google Analytics Setup
All online marketers should familiarize themselves with Google Analytics. This free service tracks visitors and shows how they interact with your website. Begin by signing up for a free account, which lets you monitor how many people visit your site and how long they stay. There are three versions of Analytics: standard, 360 (premium), and mobile.
Set up is easy—follow these steps:
Visit Google Analytics' homepage (Analytics).
Sign in with your Gmail account or create a new one.
Click Get Tracking ID under Web Property.
Click Tracking Code Setup.
Copy and paste your tracking code into each page of your website.
That's it! Now you can see who visits your site, where they come from, what pages they visit, how long they stay on each page, etc., all through Google Analytics (Analytics).
5) Gaining Links to Your Site
SEO (search engine optimization) has been around forever. It's an excellent place to start because it's free, with a minimal learning curve. To get your site crawled by search engines and indexed, you can use Webmaster Tools from Google and Bing.
Another great way to gain links is through content marketing—providing value for your readers and then linking to related content on your site will often lead them back there naturally. Make sure that when you link out, you do so correctly; no one likes broken links! Also, check out tools like BuzzSumo or Moz for ideas on what types of content are popular and how people are sharing it.
6) Analyzing Competitors
It's a good idea to go beyond your direct competitors and analyze what other companies in your industry are doing. This will give you insight into which strategies work best, and which strategies don't work as well. On that note… do your homework on all aspects of your competition—everything from their marketing strategy to their hiring practices. When it comes to planning and execution, the more you know about them, the better prepared you will be.
Your competition can help inform your own company's plans for growth.
What Your Competitors Aren't Telling You
When analyzing competitors, be sure to pay attention to what they do and how they do it (and how they say they do it). What language do they use? How do they position themselves with their customers? How are they positioning themselves in their industry as a whole? Is there anything you can learn from them to help you improve your marketing strategy and communication efforts?
What's New With Them
It's always a good idea to keep an eye on what your competition is doing. This will help you stay informed about new developments within your industry and ensure that you're staying on top of trends.
7) Creating an Awesome Website
When you create your website, make sure it is simple. Also, be sure to link pages with internal links, which will help with search engine optimization (SEO). Using WordPress as a content management system (CMS) can be a great way for new marketers to get their feet wet with digital marketing because it is simple and easy to use. In addition, there are plenty of plugins that can help you build an awesome website easily and quickly.
Keep in mind though, when choosing a CMS, that some offer more support than others do. For example, WordPress has an entire community dedicated to it on Slack where questions about setting up your site or specific issues within your site can be answered immediately by knowledgeable members of the community.
8) Email Marketing
Email marketing is one of those terms that's become ubiquitous, but not everyone knows what it means. Simply put, email marketing (or e-marketing) is a way for companies and brands to reach their customers through newsletters, announcements, and information. It involves building an audience first and then targeting that audience with highly segmented messages. In fact, according to MailChimp, Email marketing has an ROI of $40 for every dollar spent. That number alone should convince you that you need to start using email marketing if you aren't already.
Here are some pointers on how to get started. Because email marketing does not involve direct sales, it is less risky than other forms of digital marketing. But because it does involve sending content directly to your target market, your ability to be relevant and interesting will determine your success or failure in a big way. So make sure you have a plan in place before you begin! Because making money online takes time—sometimes years—it's important to remember that email isn't going anywhere anytime soon.
Contact D'Marketing Agency to boost your online presence
Several online options are available for your business, from Facebook and Google AdWords, to local listings and content marketing. Consider collaborating with an agency if you have a product or service that can be marketed on these platforms to guarantee you get the most out of them. It's certainly possible to do it all yourself; however, it requires time that most businesses don't have.

If you're not quite sure where to start, contact D'Marketing Agency and we can take on your project through all the search engine optimization practices  and help you get more exposure online. If you want your business to grow healthily, consider working with our agency which can help you improve your existing strategies or develop new ones tailored for your brand.