10 Quick & Easy SEO Tips That'll Boost Your Ranking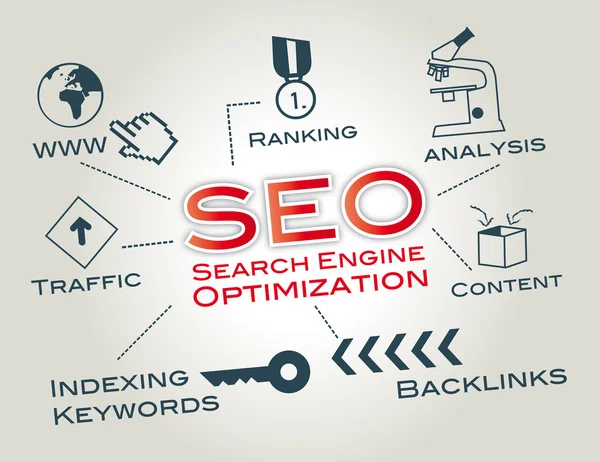 SEO is among the most vital aspects of online marketing and should be considered a priority for any company looking to grow on the internet. But SEO can often seem daunting, particularly for companies that are only beginning their journey. However, several simple SEO tips will boost your ranking and put you on the road to success.
#1. Make Your Titles More Effective
SEO is an essential component of any strategy for digital marketing. One of the most crucial SEO-related factors is your page's title. Titles of your webpage will be displayed in the results of search engines, so it's essential to ensure your page is optimized for the SEO factor and for click-throughs. Here are some tips to optimize your page's titles:
Keep it brief and concise The most effective general rule of thumb is to keep your site's title to a maximum of 60 characters. Anything longer could result in being cut off in the results of a search.
• Make your page keyword-rich by including your keyword of choice in your page's title. However, don't fill the slip with keywords; a few well-placed keywords can be enough.
Use branding: Incorporating your company name within your page's title can increase branding awareness and click-throughs.
These tips will aid you in optimizing your page titles to improve SEO and more visits.
2. Improve Your Meta Descriptions
Sear Engine Optimization Tips is the process of optimizing a site to boost its ranking on the results of search engines for specific search terms. An essential SEO strategy is to write meta descriptions for each page on your website carefully. Meta descriptions are the brief text that appears under your site's title on result pages of search engines. It is an advertising instrument and entices users to click on your website. It is crucial to ensure the meta description is written well and optimized to be SEO-friendly. Here are some guidelines for you to follow:
– Make your meta descriptions brief and concise – not over 160 words.
Utilize keyword-rich words to describe the contents on your web page accurately.
-Make sure your meta description is distinctive – don't make the same description for each page.
-Use persuasive words and encourage people to visit your website.
Follow these guidelines by following these tips. You can ensure your website's meta description is optimized for SEO and will help drive more visitors to your site.
3. Make use of Target Keywords Wisely
One of the primary ranking factors is your target keywords. To improve your SEO on your website, it is essential to choose targeted keywords smartly. Here are some suggestions:
Research Utilize tools for keyword research to discover the keywords that are relevant to your company and have the highest amount of search traffic.
Make use of keywords on your website throughout. Use keywords with a specific focus in your titles, headings, meta tags, and content. Be careful not to cram keywords in your content because this can harm your SEO.
Monitor your progress: Use Google Analytics to track your SEO's progress and determine the extent to which your website is performing for your desired keywords. This will help you refine the SEO strategy.
4. Optimize Your Images
One of the primary components of SEO is the optimization of your site's images. You can follow some easy steps to ensure that your photos aid, instead of harming the SEO effort. First, ensure that your images contain distinct filenames.
A file name such as "IMG001.jpg" informs search engines nothing about the image's content. In addition, you should include alt text in every image you upload. It is basically a concise description of your image that assists search engines in understanding its meaning and how it is related to your other content. Make sure you choose the appropriate image format.
JPEGs are the best choice for images however, PNGs are more suitable for logos and other images. If you follow these easy guidelines, you can ensure your graphics work with you, not against you.
5. Make Your Page's Headings More Effective
A major and essential aspect of SEO is improving your page headings. Page headings assist search engines in understanding the layout of your website and present users to appropriate results. Here are some tips to optimize your page's headers:
-Use titles with keywords Titles for pages should clearly reflect the content of the page. They should also contain relevant keywords.
– Keep it brief and simple Page titles should be no more than 60 characters. They should be preferably shorter.
-Make it distinctive: Avoid using generic titles like "About Us" or "Contact Us." Instead, choose a title that is precise about the page's information and set your site above the rest.
By following these suggestions and tips, you can ensure that your web pages are correctly indexed by search engines and displayed to those searching for the information you provide.
6. Improve Your Links' Internal Linking
One method to optimize your website's SEO is to ensure the internal link on your website works. Internal links are links that link one page of your website with another.
Optimizing your internal link will allow search engines to crawl and index your site. In addition, optimized internal links will help improve your website's overall Link credibility and PageRank. This is why it's important to make an effort to optimize your internal linking. Here are a few suggestions:
Make use of anchor text with keywords for your internal hyperlinks. This helps search engines know what your webpage is all about and how it is positioned within your site's overall structure.
Make sure that the internal hyperlinks are available. Internal links should be simple for both crawlers from search engines to locate. Beware of using lengthy, complicated URL strings, or hiding them hidden behind JavaScript or Flash.
Make sure you use high-quality, relevant pages to create your internal hyperlinks. Search engines place greater importance on links that originate from trusted sources.
7. Improve Your Anchor Text
Anchor text refers to the clickable, visible text on the hyperlink. It's a crucial aspect of SEO as it assists search engines in understanding the importance to a website. The anchor text must be informative and relevant to the site that you're linking to. For instance, if you're linking to a site that discusses SEO tips, Your anchor text could be similar to "SEO tricks."
Here are some tips to optimize your anchor text:
Use anchor text with keywords. This can help improve your SEO by assisting search engines in recognizing the importance of the site you're linking.
– Make sure your anchor text is pertinent to the site you're linking, and incorrect anchor text could harm your SEO.
-Do not use the anchor text the same way repeatedly. It can appear unnatural to search engines and can affect your SEO. Alternate your anchor text to ensure it appears natural.
The following tips can assist you in optimizing your anchor text , and increasing your SEO.
8. Optimize Your Websites for Mobile
SEO is the act of optimizing websites to be more prominent on search engine results. SEO is crucial for businesses since it allows them to draw more visitors to their website, which could bring more customers to your site and increase sales. One method to improve your website's
SEO is to make it mobile-friendly. With growing numbers of users using smartphones and different mobile phones to connect to the internet, it's vital to create a website that looks great and works effectively on mobile devices. There are some ways to make your website mobile-friendly, including having a responsive design as well as compressing images and getting rid of any unnecessary plugins.
Following these tips will ensure that your site ranks higher in search results and draws more people to visit it.
9. Promote Your Content
SEO optimization is essential for those who want to promote their content on the internet. Take the time to ensure your content is designed for SEO. You'll significantly increase the likelihood of being discovered by prospective users. There are a few easy SEO optimization guidelines that all should adhere to. Always make sure to use pertinent keywords within your title as well as throughout your writing.
Additionally, make use of social media sites by posting hyperlinks to your content. Thirdly, use external resources such as backlinks to boost your SEO rankings. If you follow these easy SEO tips to ensure that your content has the best chance of being noticed by a broader range of people.
10. Check Your SEO's Progress
SEO is essential for any business that wants to establish a presence on the internet. Optimizing your site in search-engine-friendly ways will boost your visibility and bring in more people. But, SEO is an ever-changing field and it can be challenging to track the progress you make. To ensure the quality of your SEO efforts has been successful, keep track of your SEO growth.
Numerous tools can aid you in tracking your SEO performance, including Google Analytics and Moz. Monitor your SEO performance to ensure that your site is looked at by the people likely to become customers.
Conclusion:
D'Marketing Agency is a full-service digital marketing agency that will assist you in improving your site's Search Engine Optimization, writing engaging content, and increasing sales and leads through efficient marketing strategies online. We have more than ten years of industry experience and are committed to helping businesses meet their online marketing objectives.
If you're seeking an efficient SEO tip to improve your website's rankings, contact us today to schedule a no-cost consultation. We'd love to discuss our services with you and help you with any questions.